Rosewater Freshener
£8.00
A light floral water that provides a nourishing, soothing and gentle tonic. 150ml.
This product is suitable for vegans.
This used to be called Nourishing Skin Freshener, it's the same lovely product inside just with a new name.
Apply to a cloth or cotton wool pad and wipe over face and neck after cleansing, or use as a refreshing spritzer (avoiding eye area).
Featured Ingredients:
Click to learn more about each: Rose
Full Ingredients:
Aqua, Rosa Damascena, Polylysine.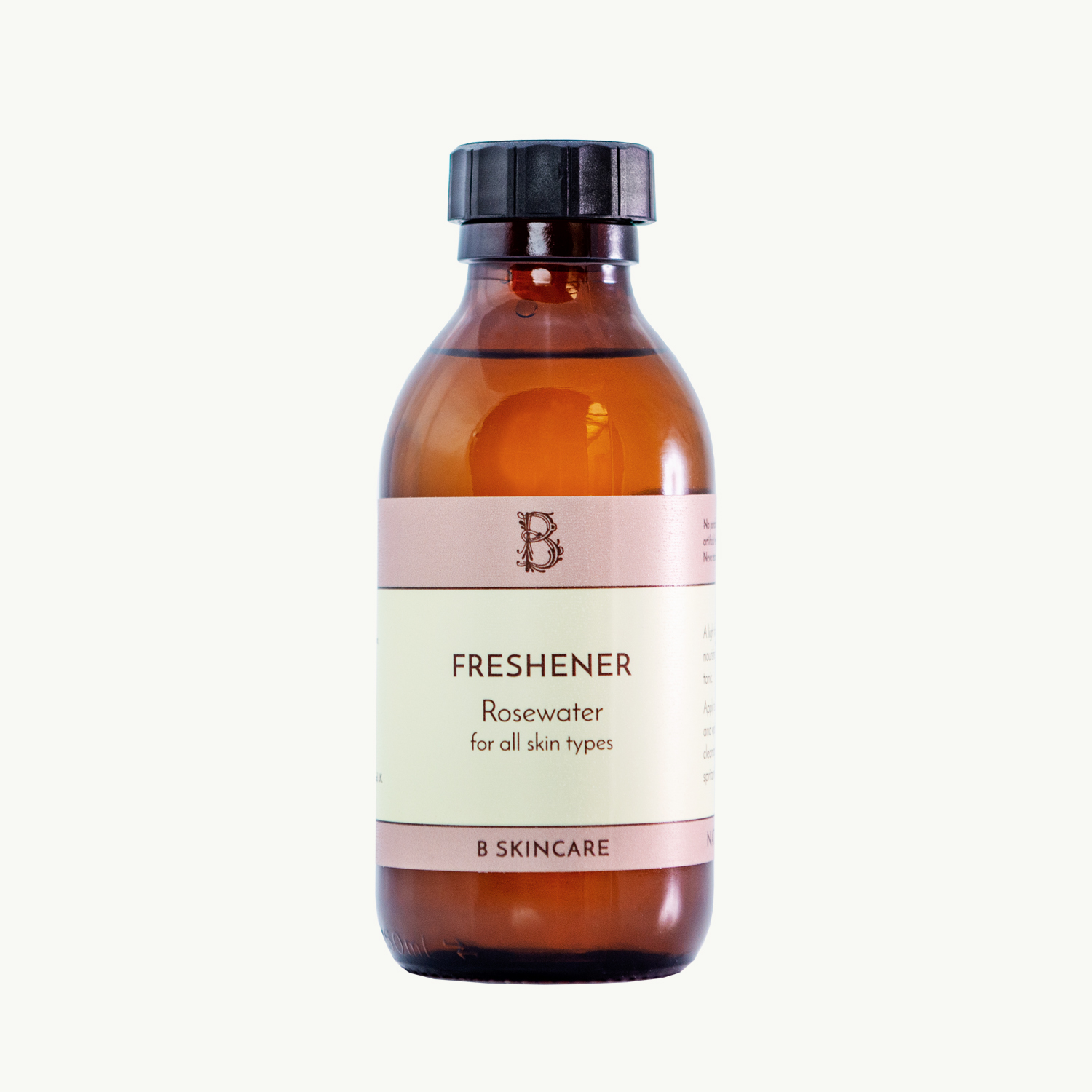 Reviews
There are no reviews for this product yet. Why not leave one?
Tell us and our customers what you think! Click the button below to leave a review.