Eye Make-up Remover
£9.00
Gently removes eye make-up without the use of harsh chemicals. With healing calendula, soothing benzoin and moisturising jojoba. 150ml.
This product is suitable for vegans.
This used to be called Gentle Eye Make-up Remover, it's the same lovely product inside just with a new name (and it's still gentle!)
Suitable for all skin types. Apply to a cotton wool pad or cloth and wipe over eyes gently.
Featured Ingredients:
Click to learn more about each: Calendula, Jojoba, Witch Hazel
Full Ingredients:
Aqua, Glycerin, Hammellis Virginia, Cetearyl Alcohol, Calendula Officinalis, Olea Europaea, Simmondsia Chinensis, Rosa Centifolia, Strax Benzoin, Dehydroacetic Acid, Benzyl Alcohol.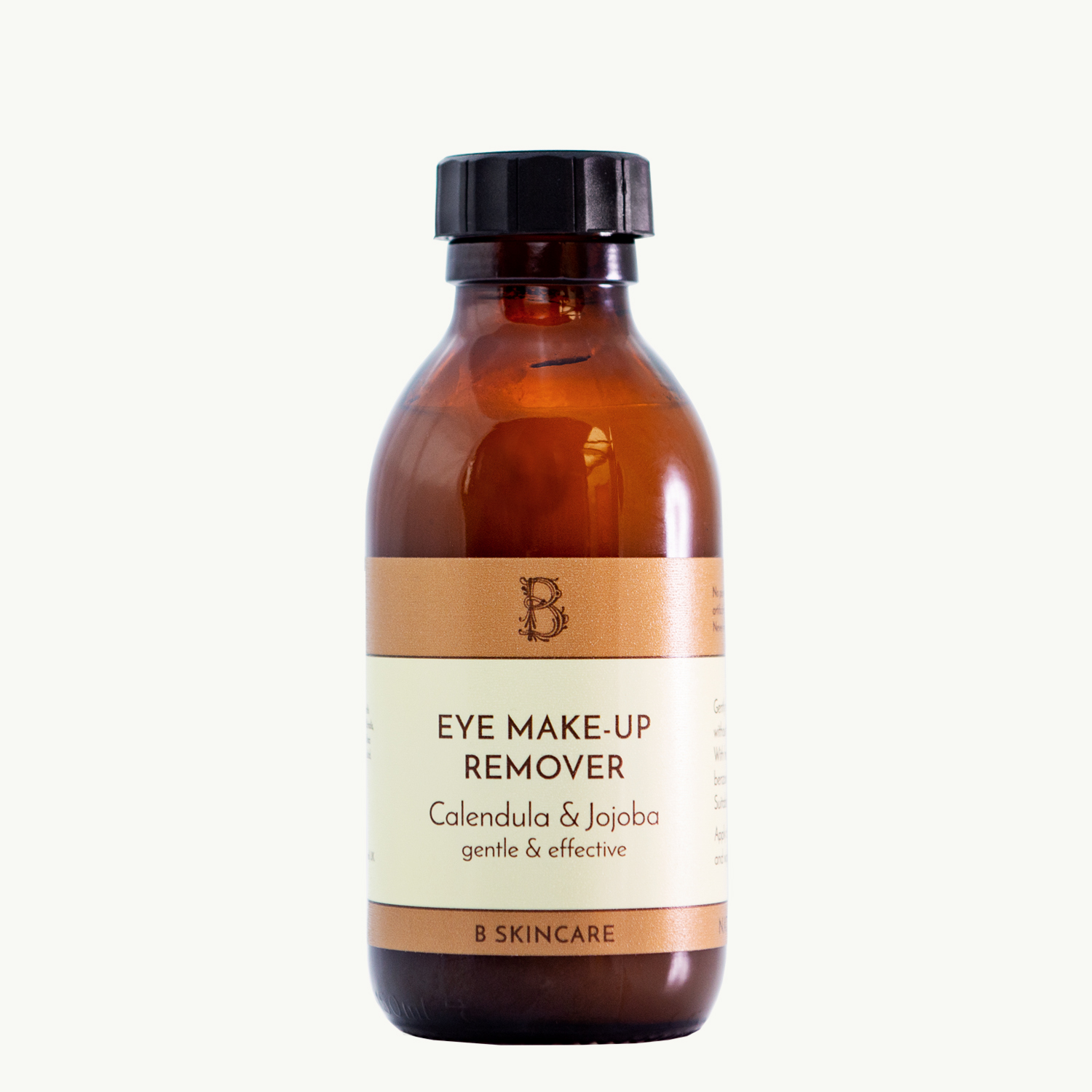 Reviews
"Simply the best".

Patricia
This is my first purchase & I'm delighted. Gentle, yet thorough, it copes with black pencil tightlining & a new mascara that is palm oil free but extremely sooty. I'm so pleased that I found this fabulous company.

Joanna Downey
So gentle, the slip is amazing too. I just massage it slightly over my eyes with my fingertips and it melts away every bit of mascara within seconds...Superb!!

Jacqui
Gorgeous make-up remover - I use it with reusable cotton rounds and it takes off my makeup easily and doesn't sting my eyes at all. Would truly recommend this followed by the nourishing cleanser and a moisturiser for a thorough but gentle clean.

Marilla
Your gentle eye make-up remover is amazing, melted off the mascara straight away, feels really gentle and didn't hurt my sensitive eyes! Gorgeous and brilliant!

R S
Removes stubborn mascara with ease! I have really sensitive eyes but this make-up remover is so gentle it doesn't irritate at all and leaves the skin around my eyes feeling soft and moisturised.

Emma G
This is the best make-up remover I have ever used! I purchased it at the Gardens of Heligan and it's amazing! I often use it as a cleanser as well, it pulls off all make up and impurities whilst moisturising my skin but without clogging my pores and exacerbating my adult acne. I would recommend to anyone! Very fast shipping too, arrived within only 2 days of ordering!

Rebecca
Tell us and our customers what you think! Click the button below to leave a review.