Cocoa & Shea Body Balm
£8.50
A rich, moisturising balm full of beneficial ingredients: cocoa butter, shea butter, avocado and almond oils and ylang ylang. It also smells delicious! For all skin types & great for stretch marks. 120ml.
Suitable for all skin types.
Massage directly onto skin, use all over the body paying attention to dry areas such as knees and elbows.
Featured Ingredients:
Click to learn more about each: Avocado, Cocoa Butter, Sweet Almond Oil, Ylang Ylang
Full Ingredients:
Prunus Dulcis, Olea Europaea, Theobroma Cacao, Butyrospermum Parkii Oil, Cera Alba, Persea Gratsiima, Citrus Aurantium Dulcis, Cananga Odorata.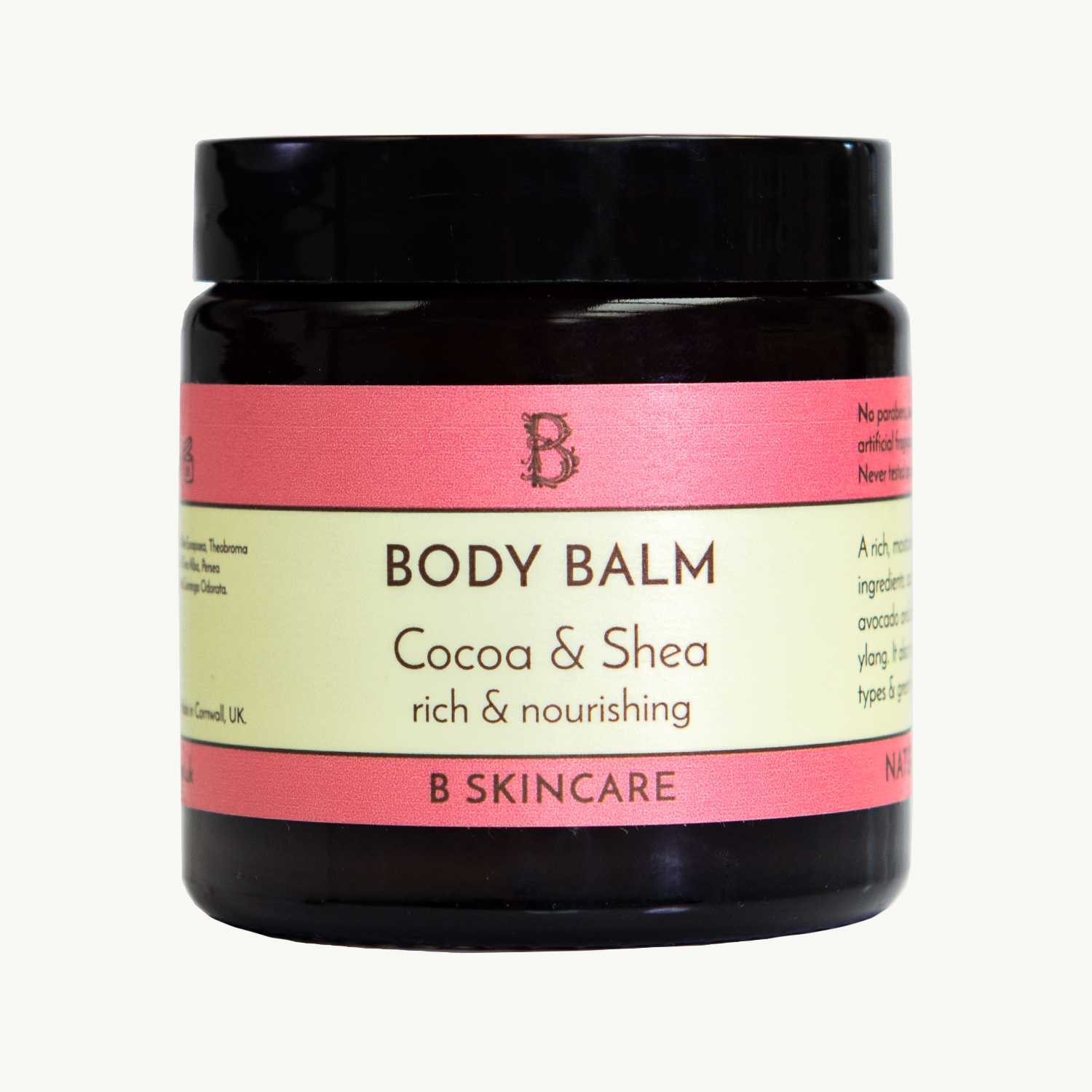 Reviews
There are no reviews for this product yet. Why not leave one?
Tell us and our customers what you think! Click the button below to leave a review.